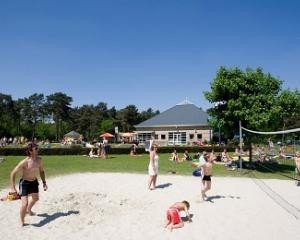 Whether it involves the animation at the campsite, the playground, the swimming pools or sports fields, you won't get bored! We take child-friendly recreation very seriously. First of all, you can pull yourself across the rowing lake on a raft. Then there are still 5 official Jeu de Boules courses, a pool/billiard table and dartboards. On top of that, there are hard volleyball courts and football fields. There is always a small playground near the camping pitches. And if you are not tired after all that swiming, then there's sure to be a nice activity being organised by the recreation team that you can go to.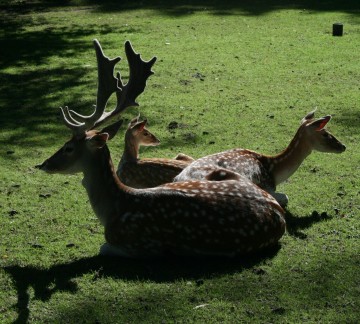 Our lovely zoo is situated next to the playground. Deer, turkeys, goats and many other animals are here with us at the campsite for the entire year. During the summer holidays (southern region) some little animals from a nearby school also come to stay with us. During this period there are also extra petting hours included in the activities programme.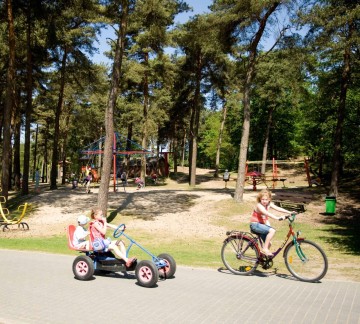 There is a beautiful children's playground at De Heldense Bossen campsite. When the weather is fine, the water playground is filled with water for the toddlers. There they can have lots of fun messing around and splashing about. Close by, there is a big attraction for the older kids - a long cableway. The raft where you can pull yourself across the boating lake is very popular. In addition there are still little play corners with some play equipment in various parts of the campsite, where younger children will be able to amuse themselves for a while.